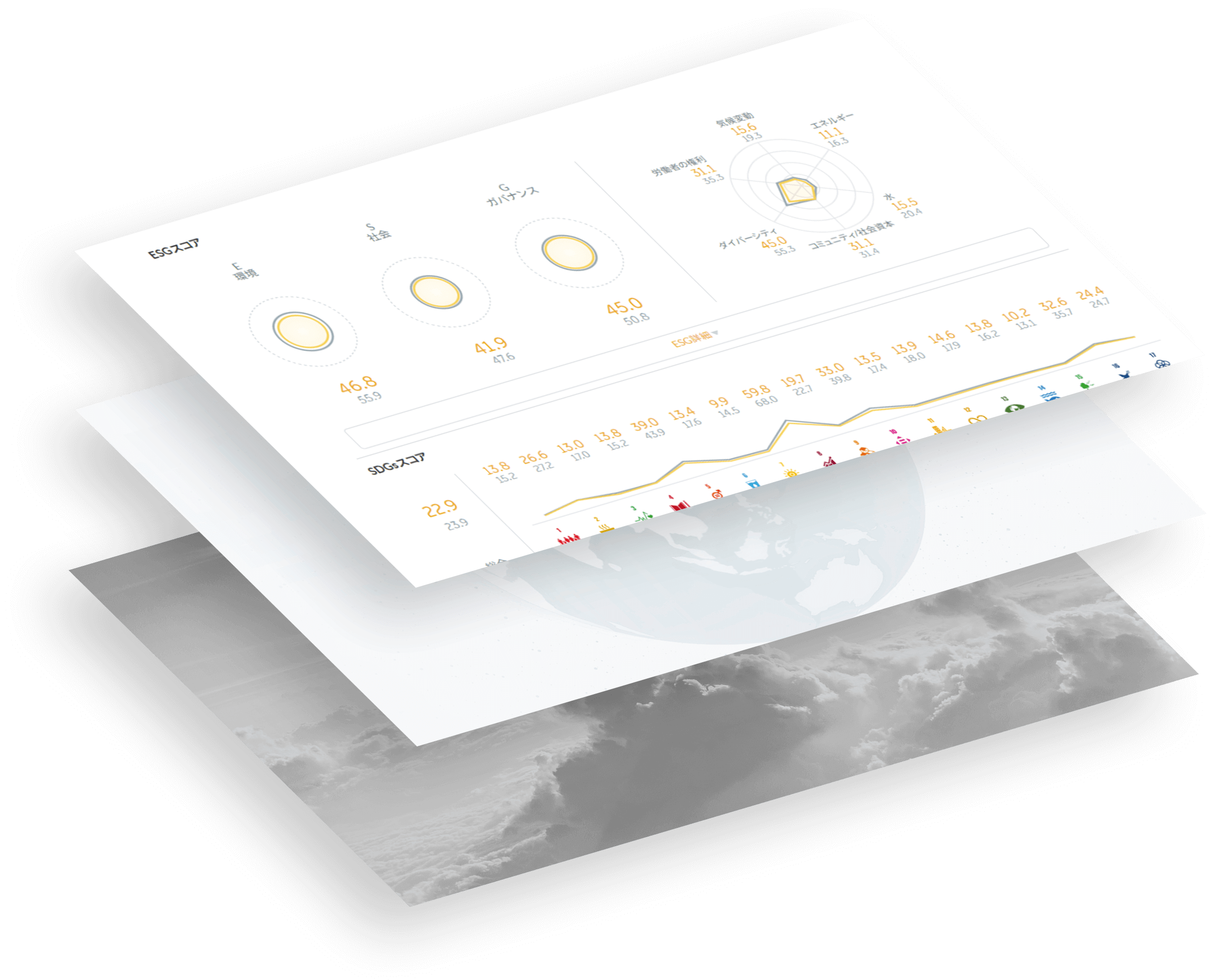 AI-powered non-financial databank

Non-financial big data platform to visualize ESG/SDGs
"TERRAST" is the largest non-financial data bank in Japan, utilizing AI and big data to visualize a company's ESG and SDG contribution. We provide "TERRAST" to promote higher quality ESG investment decisions and non-financial consulting by massively streamlining the collection, organization, analysis and comparison of non-financial information. "TERRAST for Enterprise", our ESG and SDG visualization tool, further promotes sustainability management decisions by illustrating a company's current SDG standing in relation to other industry competitors.
---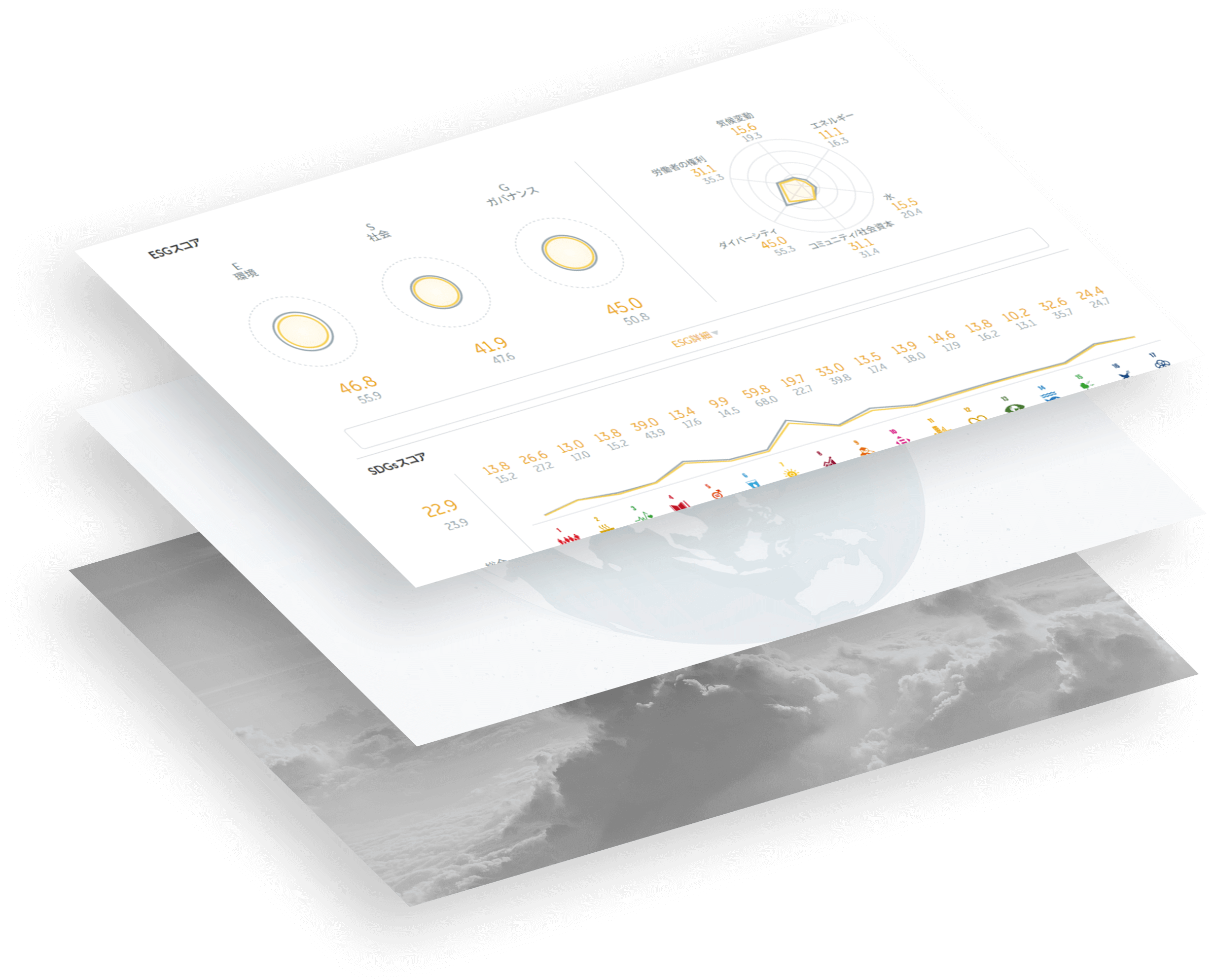 SDG / ESG Management Visualization Tool

Visualize SDG / ESG activities to enhance sustainability management.
TERRAST for Enterprise β visualizes the current status of your company's SDG management by collecting and inputting "non-financial data" related to the environment, society, and governance. It can be used as a management and analysis tool for non-financial data, including industry comparisons, competitor comparisons, and time-series comparisons.
By visualizing your company's "current position," this SaaS tool supports quantitative sustainability management decisions with a greater sense of conviction.
---